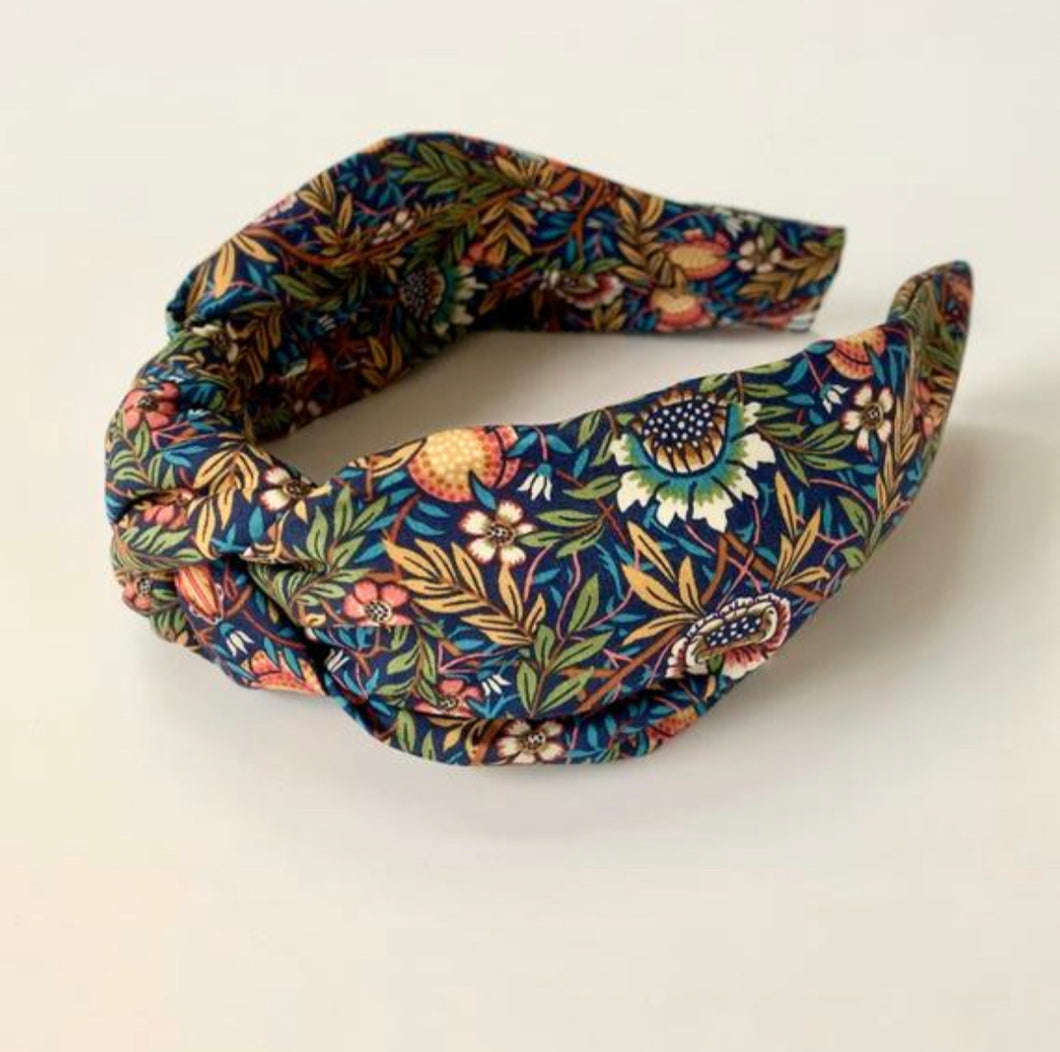 Liberty Peach Pincher Top Knot Hair Band, Hair Accessory
Regular price £18.00 Sale
iberty Top Knot Alice Band.

Design, Peach Pincher

A Bold Accessory to brighten any outfit.

Cotton covered Alice Bands with Top Knot Turban look.

100% cotton,
The Liberty options are made from a 100% Cotton base which is a soft yet compact fabric.


Please note, The Alice band will fit children (5 years plus) and adults comfortably with a small to medium head size. It measures 36cm from end to end.


Ideal for special occasions and general daywear.


Colours; in order of photographs
1 Navy and Peach
2 Purple
3 Indigo and sage - Sold out


Note- print featured being worn is Mustard Capel, please see other listings

Print position may vary slightly to photographs.


Matching items available, please contact me for details.


I source all of my fabrics from the UK.