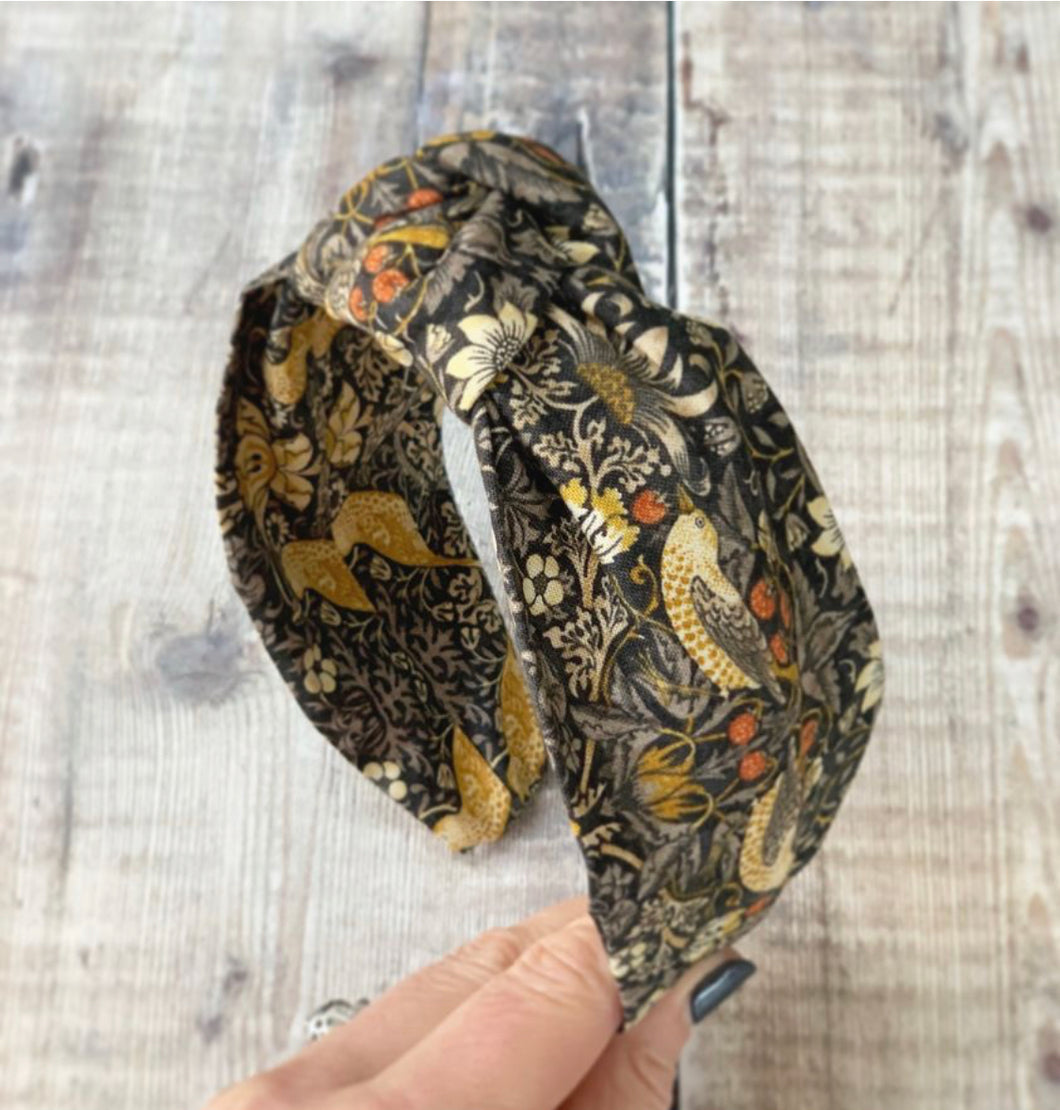 William Morris Strawberry Thief Top Knot Hairband
Regular price £18.00 Sale
A Top Knot Alice Band


Morris & Co Alice Bands with Top Knot Turban look.

A Classic Accessory to brighten any outfit.


100% cotton

This is the classic and timeless print by William Morris, 'Strawberry Thief '


'Strawberry Thief was designed by William Morris in 1883. It was part of a group of designs incorporating animals with flowers. Liberty Fabrics first produced it as a furnishing fabric in 1979 and it has since been redrawn for Tana Lawn on a smaller scale'

In these stunning wearable shades

1- Black/ dark brown with Taupe, mustard and rust coloured strawberries, a perfect autumn accessory.

2) Blue mix, with red strawberries.

Please note, The Alice band will fit children (5 years plus) and most adults comfortably with a small to medium head size.
It measures 36cm from end to end.

Position and placement of print may vary slightly to photograph.